FRIDAY NIGHT CURRY FAVOURITES!
COOK DELICIOUS CURRIES AT HOME WITH OUR AWARD WINNING SPICE BLENDS AND EASY RECIPES...
SPECIAL OFFER!!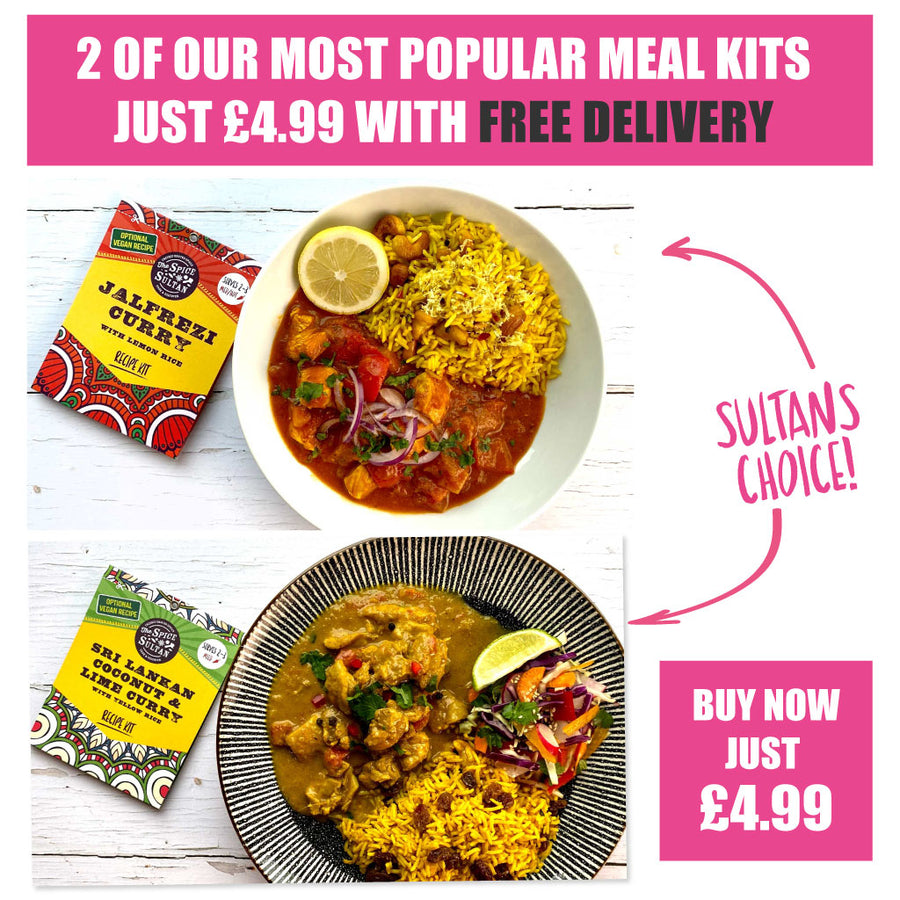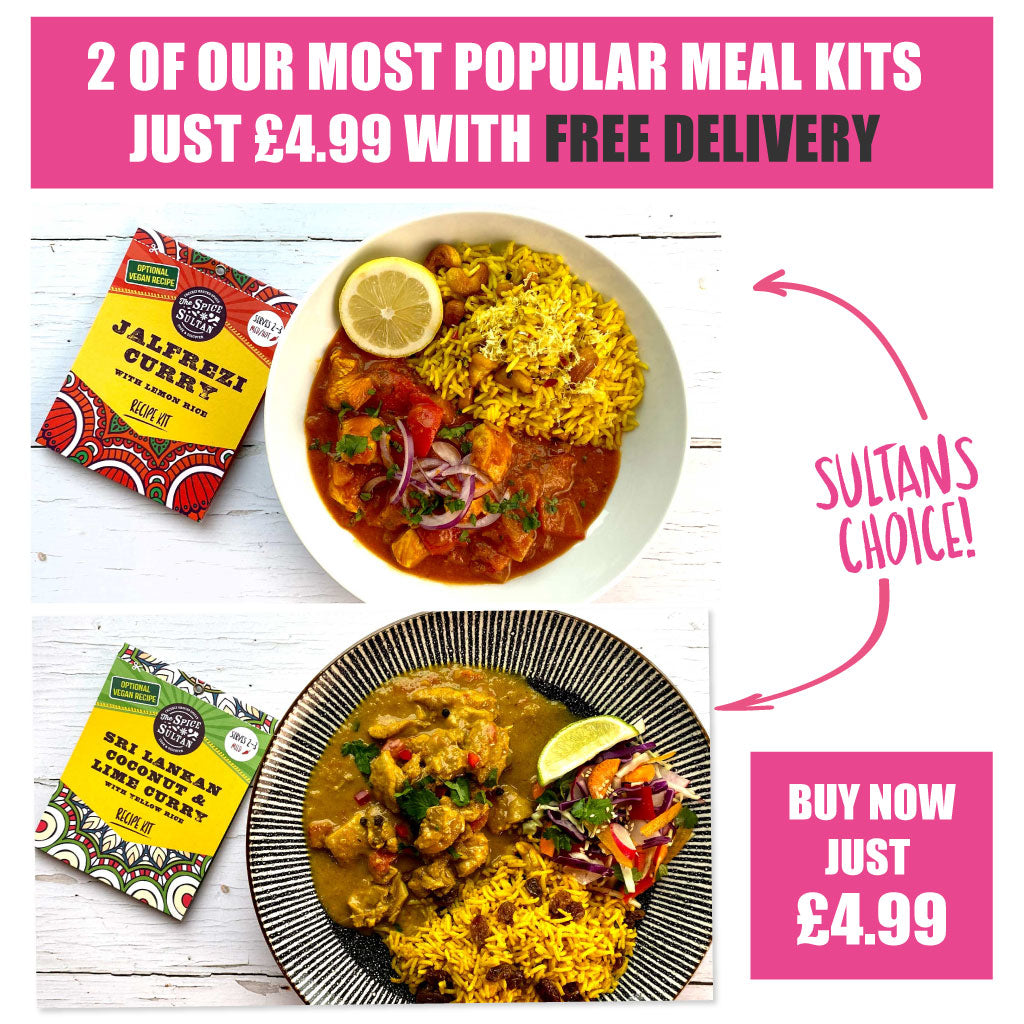 WHAT'S INCLUDED?
Each meal kit contains our freshly ground spice blends, all perfectly measured to accompany an easy step by step recipe. Simply shop for a handful of fresh ingredients listed on the back of each packet, and you're all set to cook restaurant quality meals at home!
THE BENEFITS
✓ No need to shop for unusual spices - up to 17 different spices per blend
✓ Perfectly measured spice blends for each recipe - super convenient and saving you time
✓ Curry packed with authentic flavours
✓ Free from gluten, sugar, artificial additives, with optional vegan recipes
✓ Cook delicious restaurant quality meals at a fraction of the cost
JALFREZI CURRY WITH LEMON RICE
First stop – to the best British Indian restaurant in town! You'll cook the ultimate Jalfrezi curry using our special spice blend which provides a smoky tandoori flavour combined with subtle flavours of citrus. We serve with fragrant lemon and cashew nut rice on the side to pair with the curry perfectly.
SRI LANAKAN COCONUT & LIME CURRY WITH YELLOW RICE
Next, you'll be whisked to Sri Lanka where you'll discover sunshine flavours of coconut and zesty lime, all incorporated with our special roasted Sri Lankan spice blend. The curry is served with tasty yellow rice on the side - made with another authentic spice blend.
KIT INGREDIENTS;
JALFREZI CURRY WITH LEMON RICE
JALFREZI CURRY BLEND: cumin, turmeric, coriander, ginger, garlic, chilli, fenugreek, onion, paprika, black salt, cassia, black pepper, star anise, cardamom, pimentos, bay leaf, nutmeg, cloves, mango, citric acid, lemon powder. LEMON RICE BLEND: **black mustard seeds, onion powder, turmeric, ginger, asafoetida, curry leaf.
SRI LANAKAN COCONUT & LIME CURRY WITH YELLOW RICE
CURRY BLEND: coriander, turmeric, cumin, fennel, garlic powder, cinnamon, green cardamom, chilli powder, fenugreek, black peppercorns, cloves, **black mustard seeds. YELLOW RICE BLEND: onion powder, **black mustard seeds, turmeric, ginger, asafoetida, cinnamon.
*Allergens highlighted with **