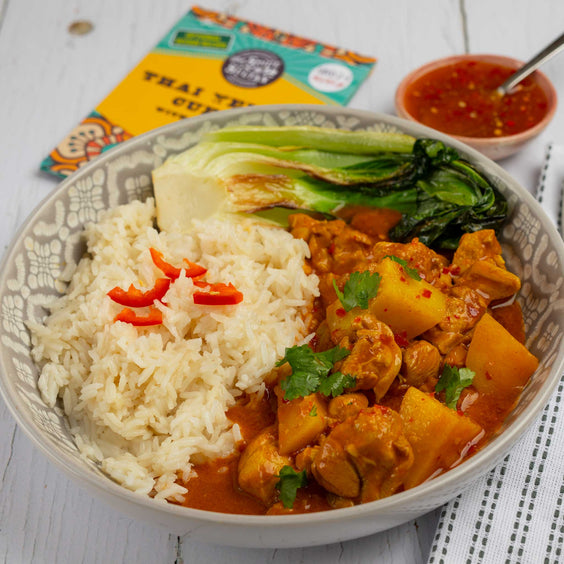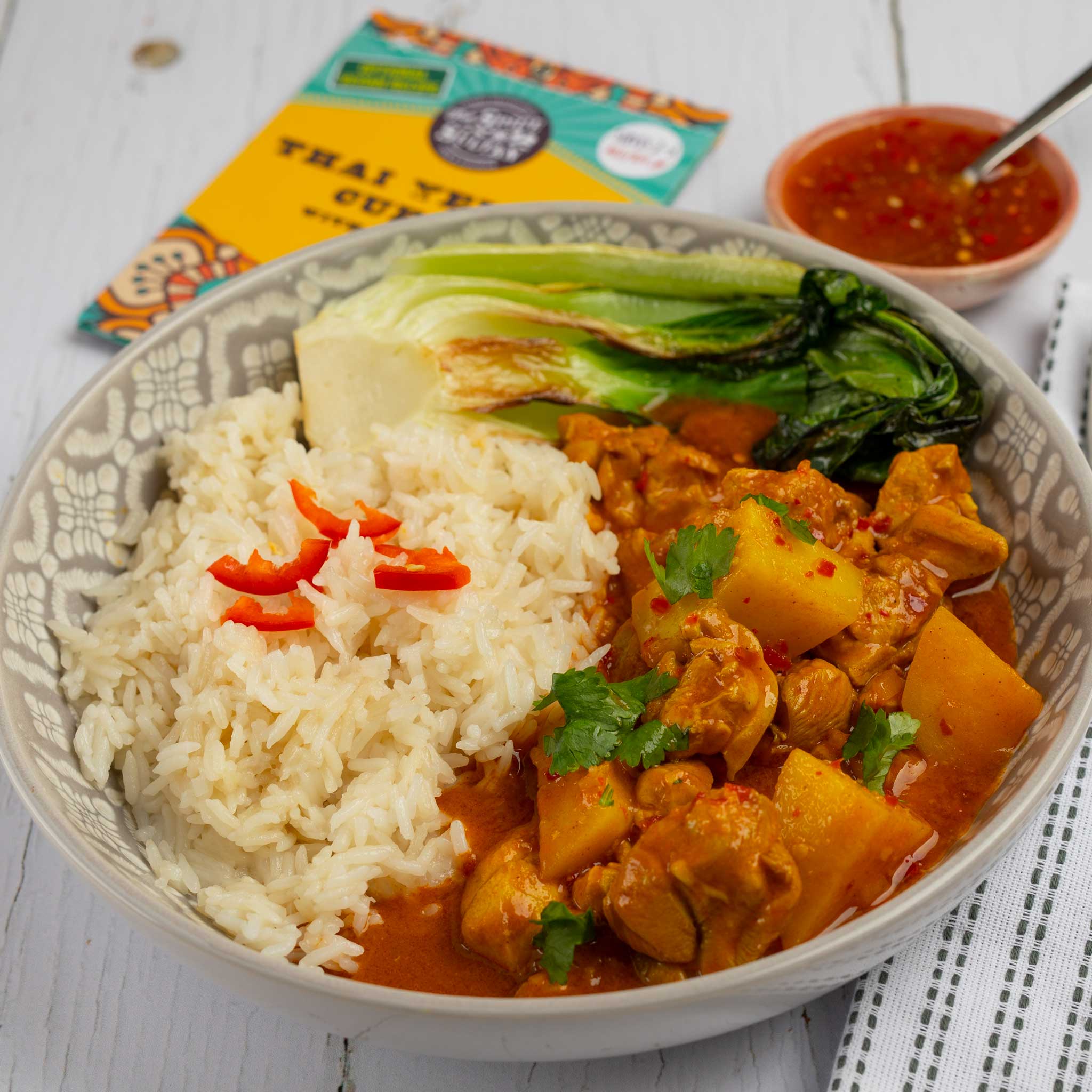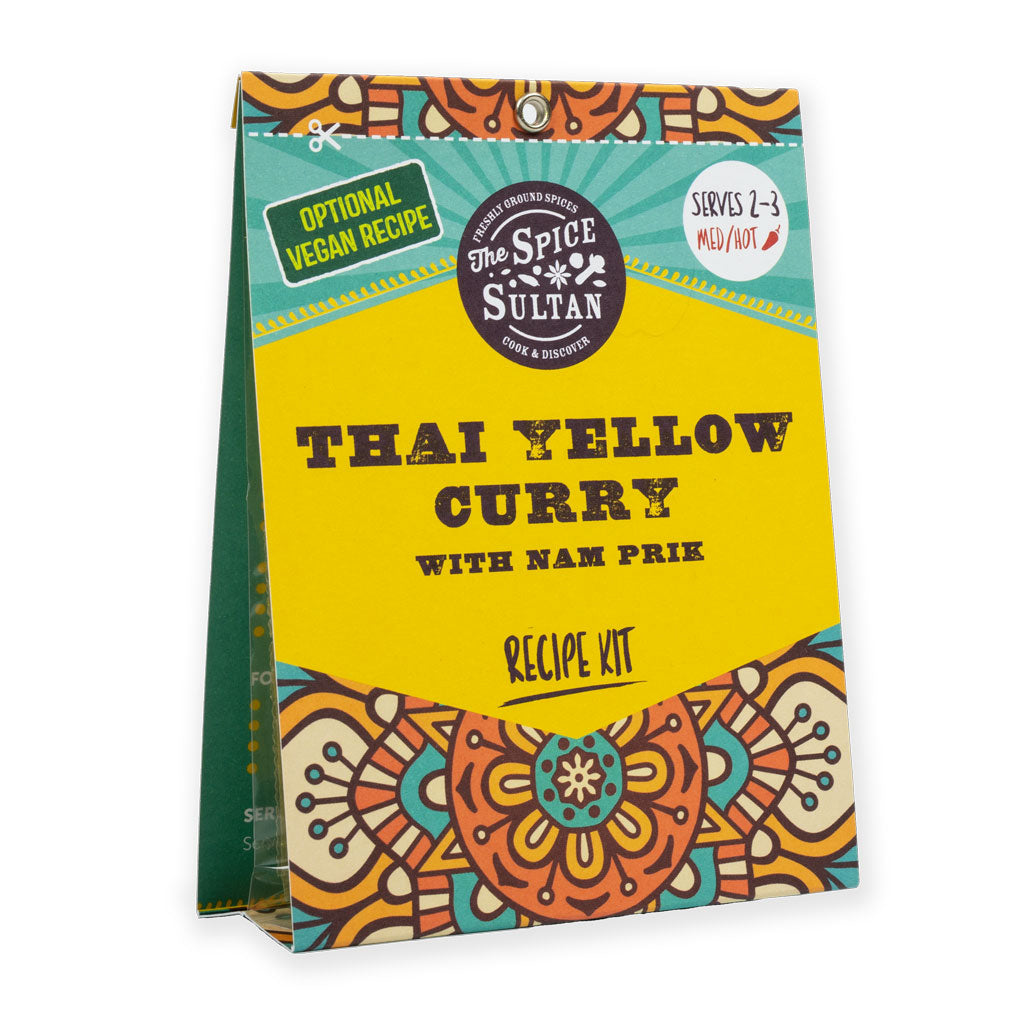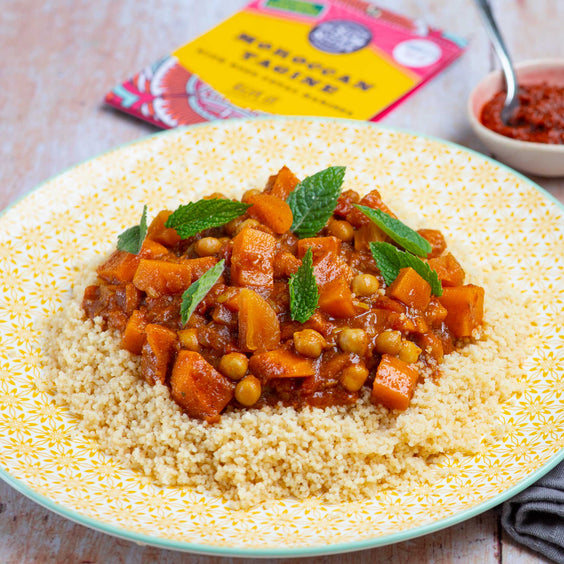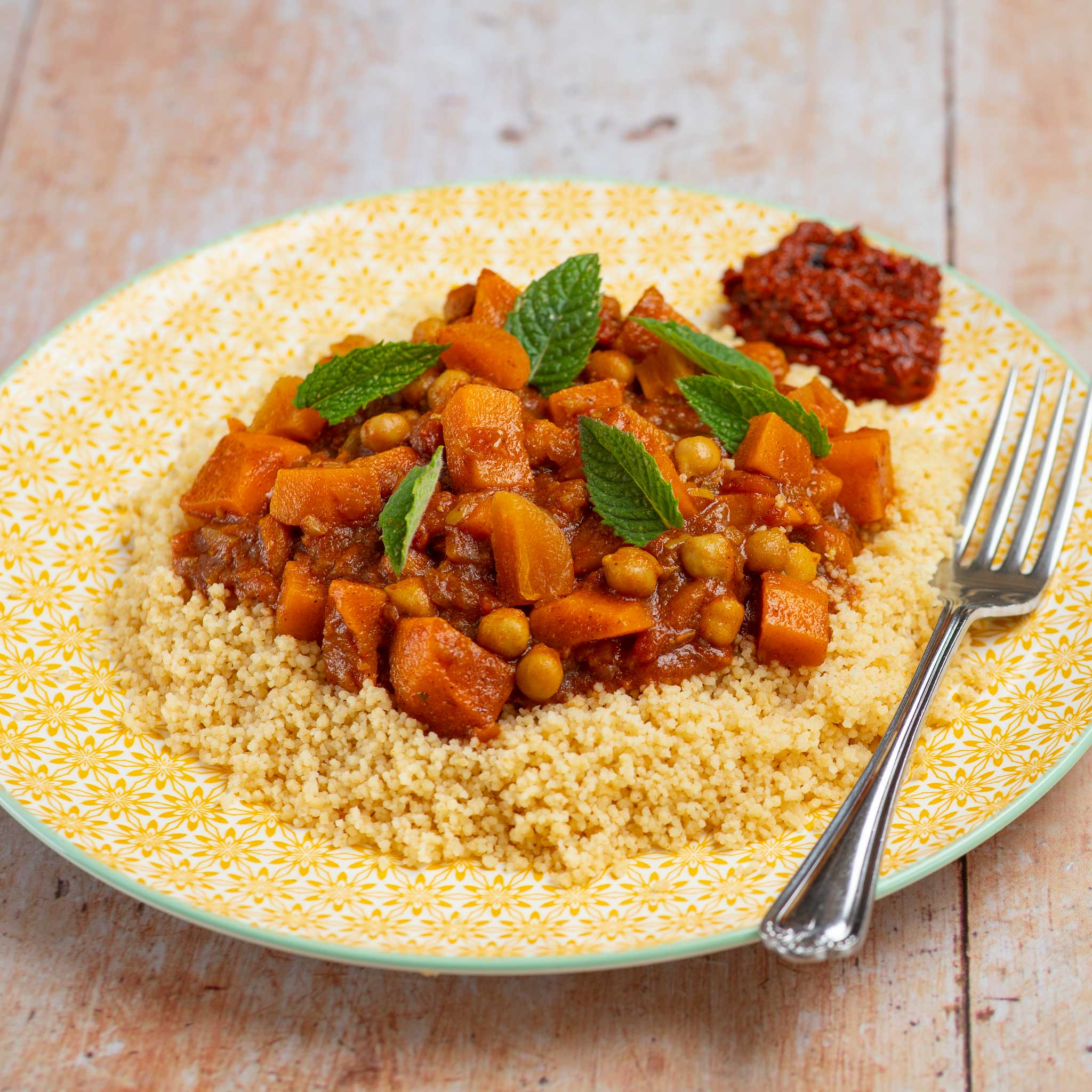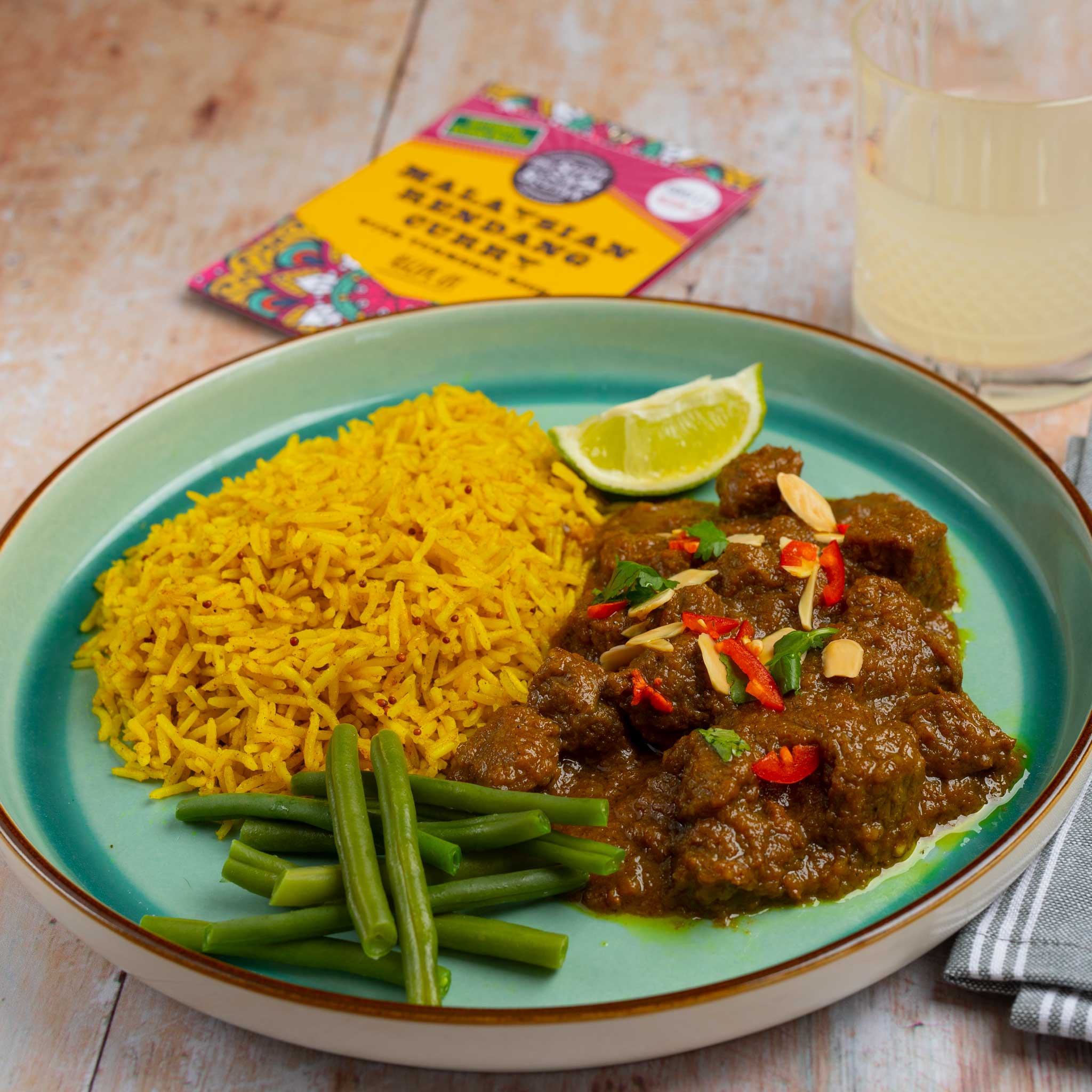 4 RECIPE KITS TO COOK THE MOST DELICIOUS PLANT-BASED MEALS
AUTHENTIC – PERFECTLY MEASURED SPICE BLENDS – EASY RECIPES – COOK & DISCOVER
WHAT'S INCLUDED?
Each meal kit contains two freshly ground spice blends, all perfectly measured to accompany an easy step by step recipe. Simply shop for a handful of fresh ingredients listed on the back of each packet, and you're all set to cook and impress….It's so easy!

✓ Save time planning meals
✓ No need to buy unusual spices
✓ Discover exciting new flavours
✓ Cook nutritious meals with low calorie options

First, you'll be transported to Morocco...
Where you'll cook a delicious sweet potato and chickpea tagine made with a warming blend of 17 different spices! The dish is served with a traditional rose petal harissa on the side which adds extra flavour and a touch of heat.
Next, you'll be whisked to Sri Lanka where you'll discover sunshine flavours of coconut and tangy lime, all incorporated in a roasted vegetable curry made with our special Sri Lankan spice blend.
Onwards to south-east Asia…..the home of punchy spice flavours! You'll cook a delicious Malaysian Rendang curry which slowly absorbs a zesty coconut and kaffir lime sauce, served with a fragrant turmeric rice on the side.
Finally to Thailand, where you'll cook a mouth-watering Thai Yellow tofu curry with an authentic condiment called Nam Prik, which adds saltiness, tang, and a touch of extra heat.
TAGINE BLEND
Cinnamon, paprika, coriander, cumin, turmeric, ginger, black peppercorns, allspice, chilli, green cardamom, nutmeg, mace, anise, fennel, bay leaves, cloves, fenugreek.
HARISSA BLEND: paprika, smoked paprika, cumin, caraway seeds, chilli, coriander, garlic, rose petals.

MALAYSIAN RENDANG CURRY
Cumin, turmeric, chilli powder, tamarind, coriander, galangal, ginger, cinnamon, cardamom, star anise, cloves, kaffir lime leaf.

TURMERIC RICE BLEND
Black mustard seeds, onion powder, ginger, asafoetida, turmeric, cinnamon.